Miejska sesja ciążowa w Poznaniu
20 września, 2020
Często realizuję sesje ciążowe w plenerze – jednak najczęściej są to sesje w lesie, w parku, nad jeziorem. Tym razem wybrałam się z przyszłą mamusią do centrum Poznania. Zdjęcia wykonałyśmy na pomniku Armii Poznań.
Miejsce to świetnie się nadaje na robienie zdjęć, jest bardzo różnorodne – zarówno sam pomnik jak i otoczenie, które nadaje wyjątkowe tło tym zdjęciom.
Jeśli zastanawiasz się, czy Modelka nie miała problemów z prywatnością, gdy np. przebierała suknie, spieszę aby Cię uspokoić. Zawsze na sesje w plenerze zabieram ze sobą przebieralnię, abyś mogła spokojnie przebrać się w inną kreację z daleka od ciekawskich oczu. Jeśli chcesz obejrzeć posiadane przeze mnie suknie ciążowe, które masz do dyspozycji na sesji – kliknij tutaj.
Jak zarezerwować sesję?
Wystarczy wejść na stronę >> rezerwacja << i wykonać 3 szybkie kroki do samodzielnej rezerwacji najbardziej Tobie pasującego terminu 🙂
Jeśli szukasz fotografa w Rokietnicy lub w Poznaniu, serdecznie zapraszam Cię do zapoznania się z moją ofertą – wystarczy że klikniesz na link poniżej.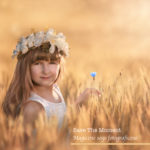 Previous post Piękne chwile już nie wrócą
Next post Fotografia noworodkowa – Cud narodzin