Sesja w wannie
Sesja kobieca w wannie, to wyjątkowa pamiątka, wspaniały prezent i niezapomniane przeżycie. Taka sesja to przede wszystkim kwintesencja kobiecości : piękno kobiety otoczone mlekiem z kwiatami lub pianą. To jednocześnie zmysłowa strona każdej kobiety i kusicielskie spojrzenie w stronę ukochanego mężczyzny. To wyjątkowe chwile przed obiektywem kobiety fotograf, podczas których każda kobieta poczuje się seksowną modelką.
Jak wygląda taka sesja?
Przed sesją umawiamy się jaki kolor kwiatów chciałabyś mieć na sesji i takie kwiaty przywożę ze sobą. Możesz także zdecydować się na wersję w pianie, zamiast kwiatów i mleka. Polecam Ci serdecznie przed sesją także umówić się z kosmetyczką. Na sesji spotykamy się u mojej serdecznej przyjaciółki, która pomaga nam podczas zdjęć i dba o modelkę i świetną atmosferę. Podczas samej sesji dbamy o to, aby nasza modelka poczuła się komfortowo z nami i przed obiektywem. Sesja zazwyczaj trwa około 1,5 godziny i każda kobieta wychodzi z niej pełna szczęścia 🙂
Chcesz kupić sesję w wannie?
Możesz albo zarezerwować termin, albo kupić voucher podarunkowy i sprezentować ją ukochanej osobie jako niespodziankę.
5 zdjęć do wyboru; odbitki w formacie 15x25; elektroniczna wersja wybranych ujęć; mleko i kwiaty w cenie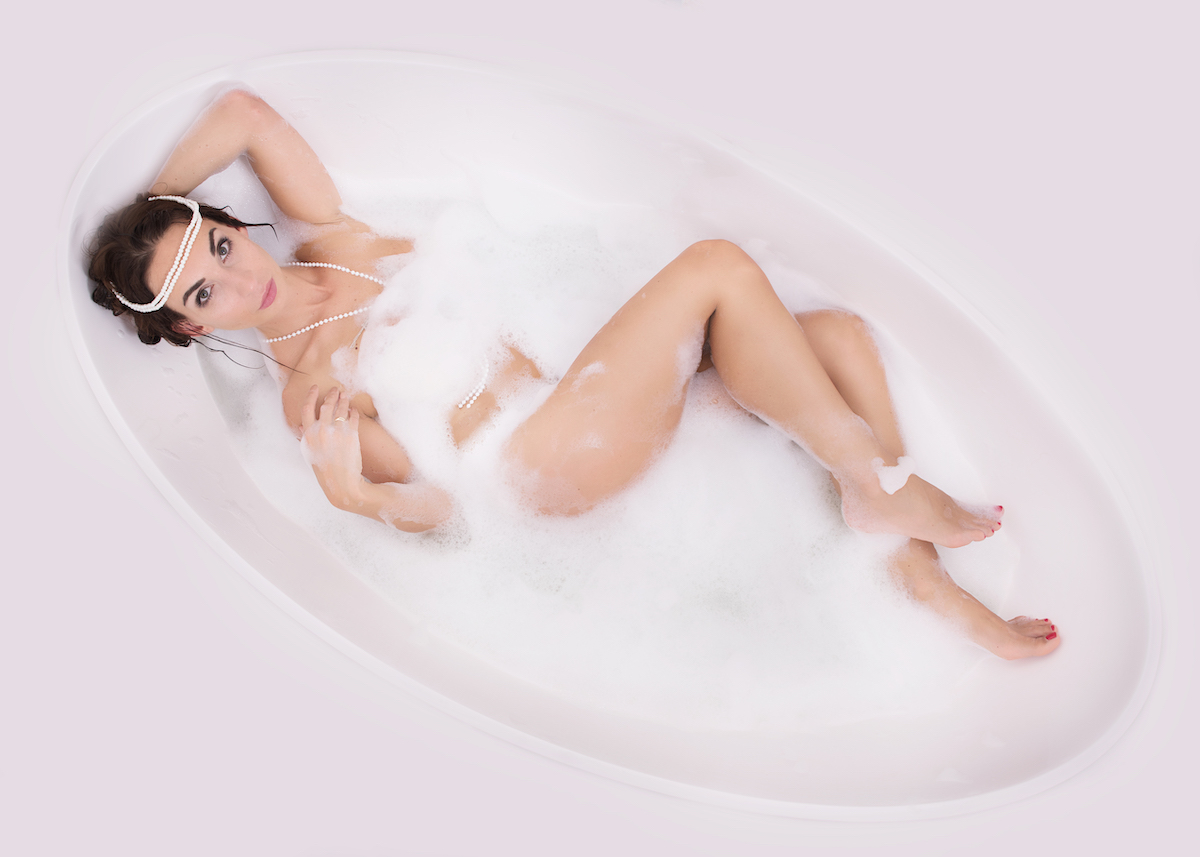 Promocja walentynkowa
Mamy dla Ciebie specjalną promocję z okazji walentynek. Zobacz przycisk poniżej.